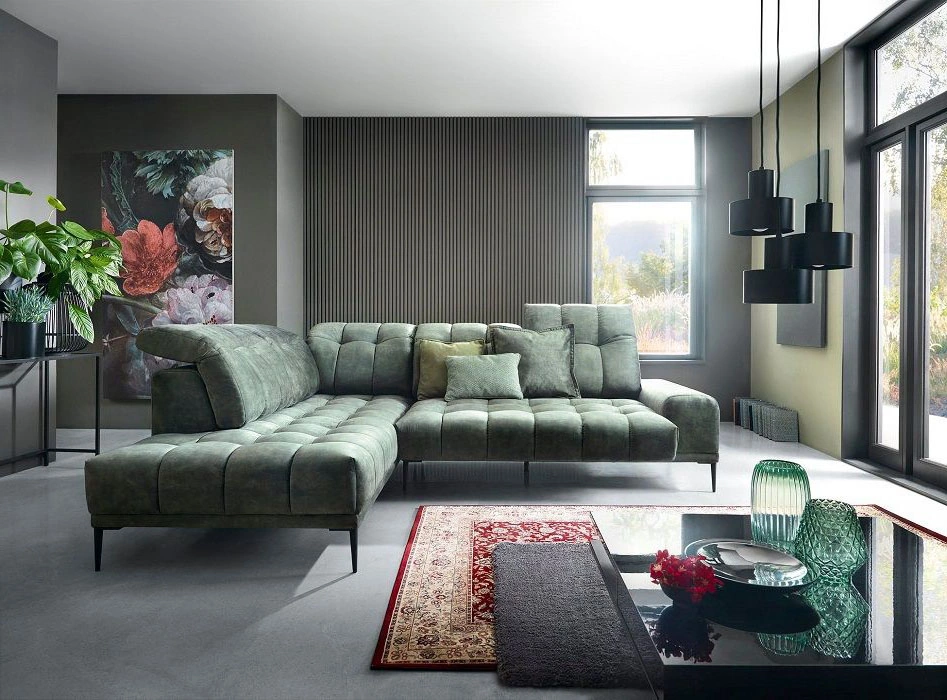 Blog
Posted on November 13, 2023
Snuggle Season's Secrets: Sofa Trends for Autumn 2023
Fall Into Autumn
As we bid adieu to the lingering warmth of summer, a discernible chill envelops the air, signaling the shift from the balmy summer days to the brisk embrace of autumn. This seasonal transition brings forth an anticipation that revolves around the spotlight on the latest Autumn sofa trends. However, it's not merely the cascade of falling leaves; it's the metamorphosis of our environment, echoing our innate yearning for snugness and solace. With Autumn drawing near, it kindles within us an ardent longing for a snug and comforting haven – a faithful autumnal sofa.
The farewell to summer's balmy embrace introduces a noticeable shift, inviting us into the crisp and refreshing atmosphere of autumn. This transition isn't solely about the changing foliage but symbolizes a broader transformation in our surroundings, resonating deeply with our inner desire for warmth and cosiness. As the season of autumn approaches, it stirs within us an intense craving for a snug retreat, an essential haven for comfort – your reliable autumnal sofa.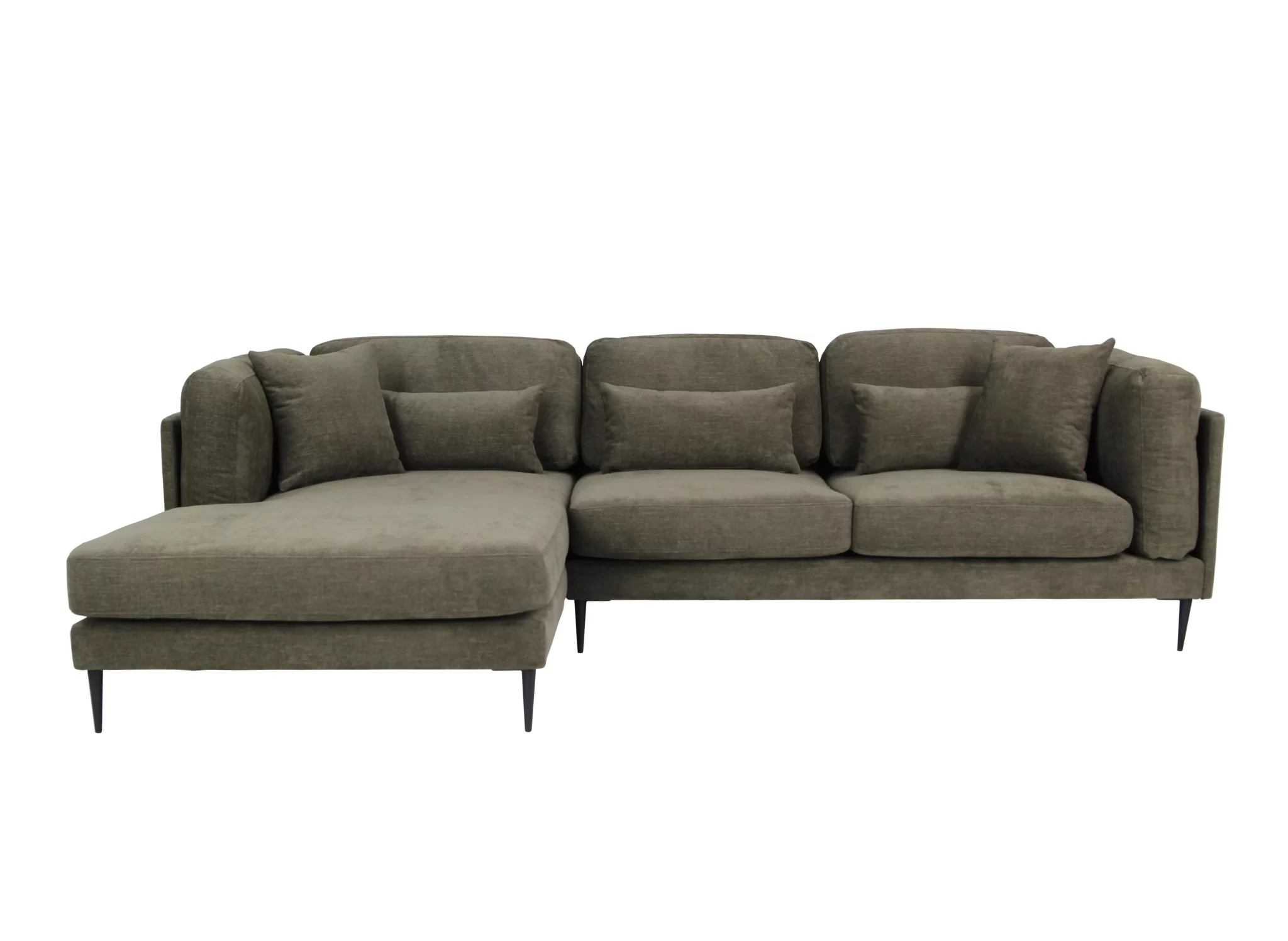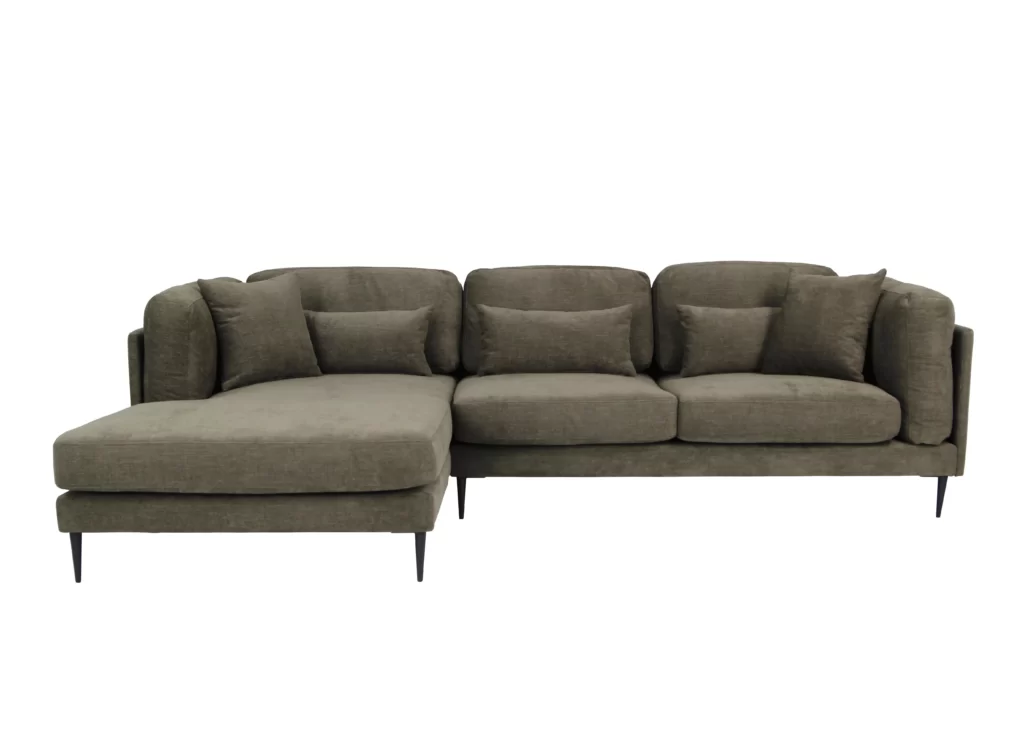 Essence of Autumn: Trending Sofa Styles and Models
This Autumn, sofas aren't merely pieces of furniture; they become sanctuaries of comfort, inviting you to indulge in relaxation. Deep seats beckon, while plump, loose cushions cradle you in blissful comfort. Notably, the timeless allure of Chesterfield-inspired sofas is making a comeback. Their enduring elegance, with intricate tufting and rolled arms, offers a classic, inviting embrace that's impossible to resist.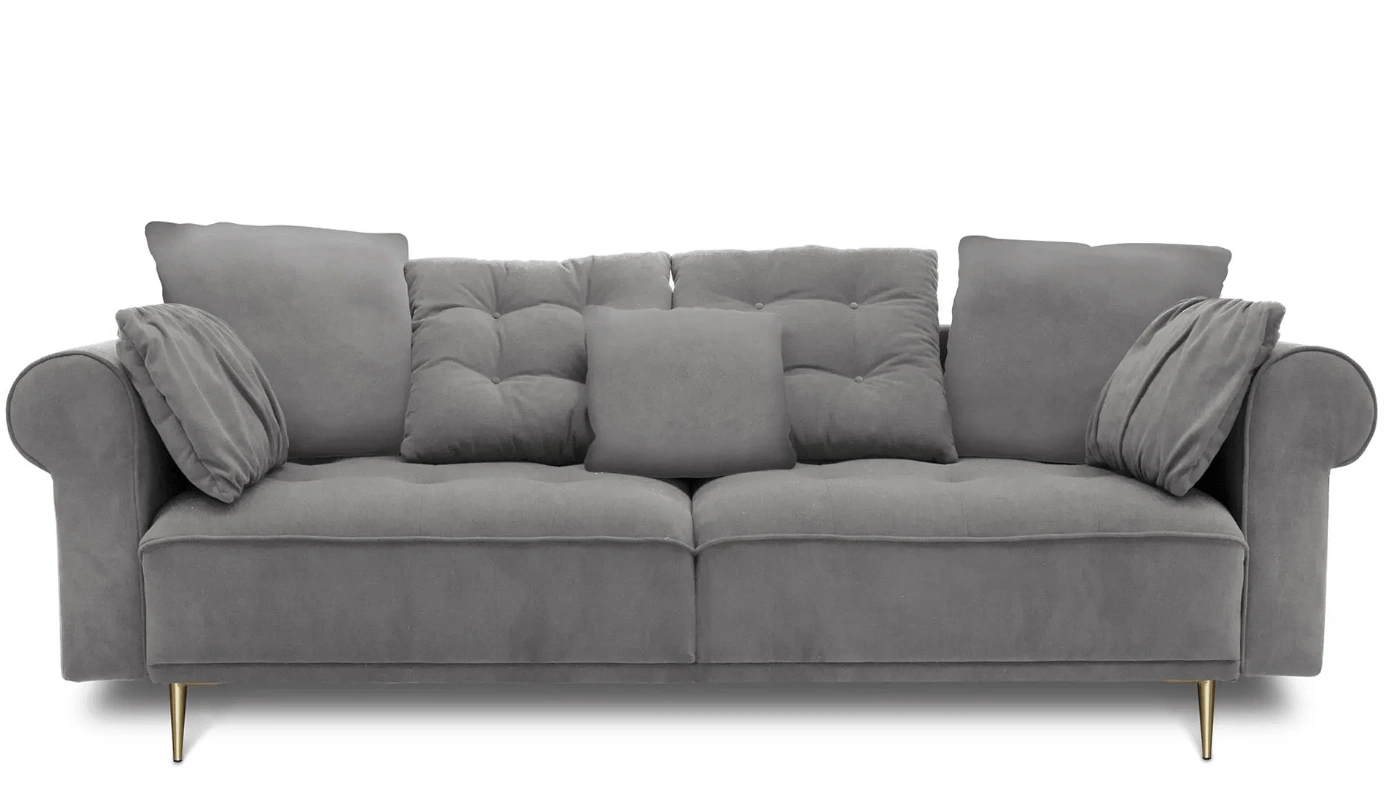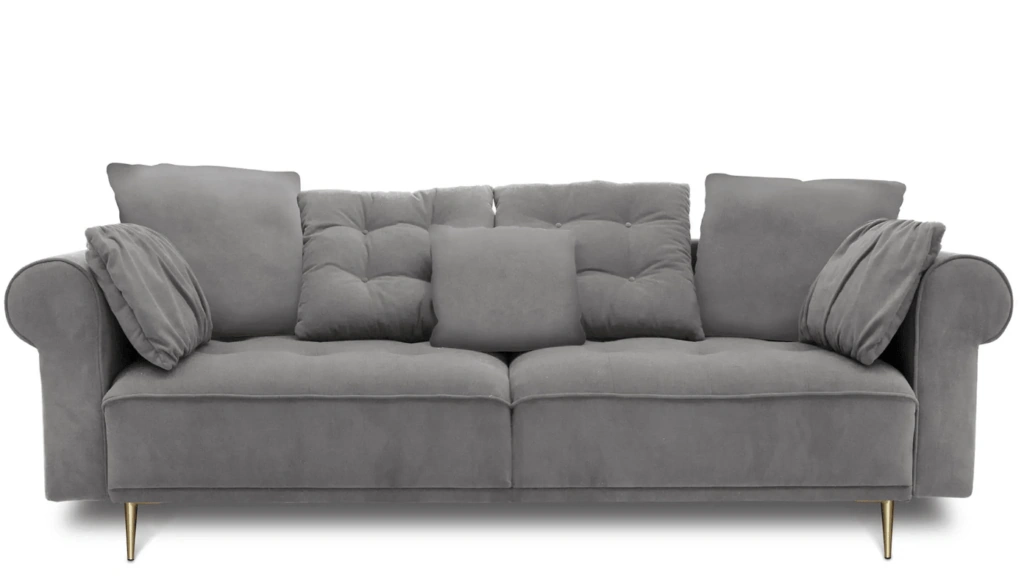 Chesterfield-inspired sofa
Chesterfield-inspired sofas have made a resurgence for their timeless elegance and enduring appeal. Characterized by deep button tufting and intricate detailing, their classic design exudes sophistication and charm. These sofas effortlessly blend into various decor schemes, thus enriching contemporary settings with heritage and refinement. Additionally, beyond their aesthetic appeal, they boast supreme comfort, thereby inviting indulgence in relaxation while seamlessly combining tradition with modernity.
Deep Seats Sofas
Deep seat sofas have skyrocketed in popularity owing to exceptional comfort and versatile design. Offering a luxurious lounging experience and ample relaxation space, they become an ideal retreat. Furthermore, their generous depth adds an inviting aesthetic to homes, effectively fostering cosiness and intimacy within living spaces. Encouraging relaxation and connection, these sofas perfectly align with evolving interior preferences, thus merging comfort and functionality seamlessly for those seeking both comfort and style at home.
The Latest Fabric Sofa Trends
The choice of fabric for your sofa is equally important in defining the allure of Autumn. Velvet and bouclé have emerged as front-runners, offering a feast for both touch and sight. Velvet boasts a lush texture with a delightful sheen, adding opulence and remarkable durability to your living space. Bouclé introduces a playful texture, trendy and enduring, enhancing your Autumn sofa with tactile joy. Transitioning from the softness of velvet to the unique sensory experience of bouclé, these fabrics elevate your Autumn sofa's charm.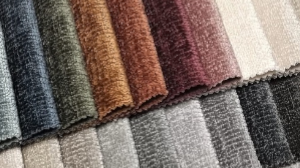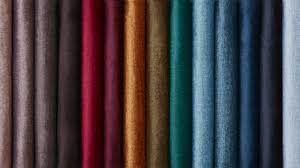 Monolith – Velvet Fabic
Bouclé Fabric
Bouclé fabric on a sofa extends a warm embrace; indeed, its textured loops create a delightful tactile sensation. Moreover, the plush surface exudes comfort, significantly enhancing the joy of lounging moments. Additionally, running your hand across bouclé fabric feels like a gentle journey through intertwining threads, thereby evoking a luxurious and soothing feel on the sofa.
Velvet Fabic
Velvet fabric epitomizes luxury on a sofa, boasting a lush texture that feels opulent to the touch. Simultaneously, caressing velvet adds sophistication and elegance to every seated moment. Furthermore, its soft pile creates a lavish sensation, ensuring the sofa becomes a sanctuary of comfort and style.
Chasing Autumn's Palette: The Hottest Sofa Colours for 2023
In Autumn 2023, the colour palette for sofas undergoes a transformation. This change reflects shifting interior design trends. Grey and beige neutrals, once dominant, make way for a range of nature-inspired hues.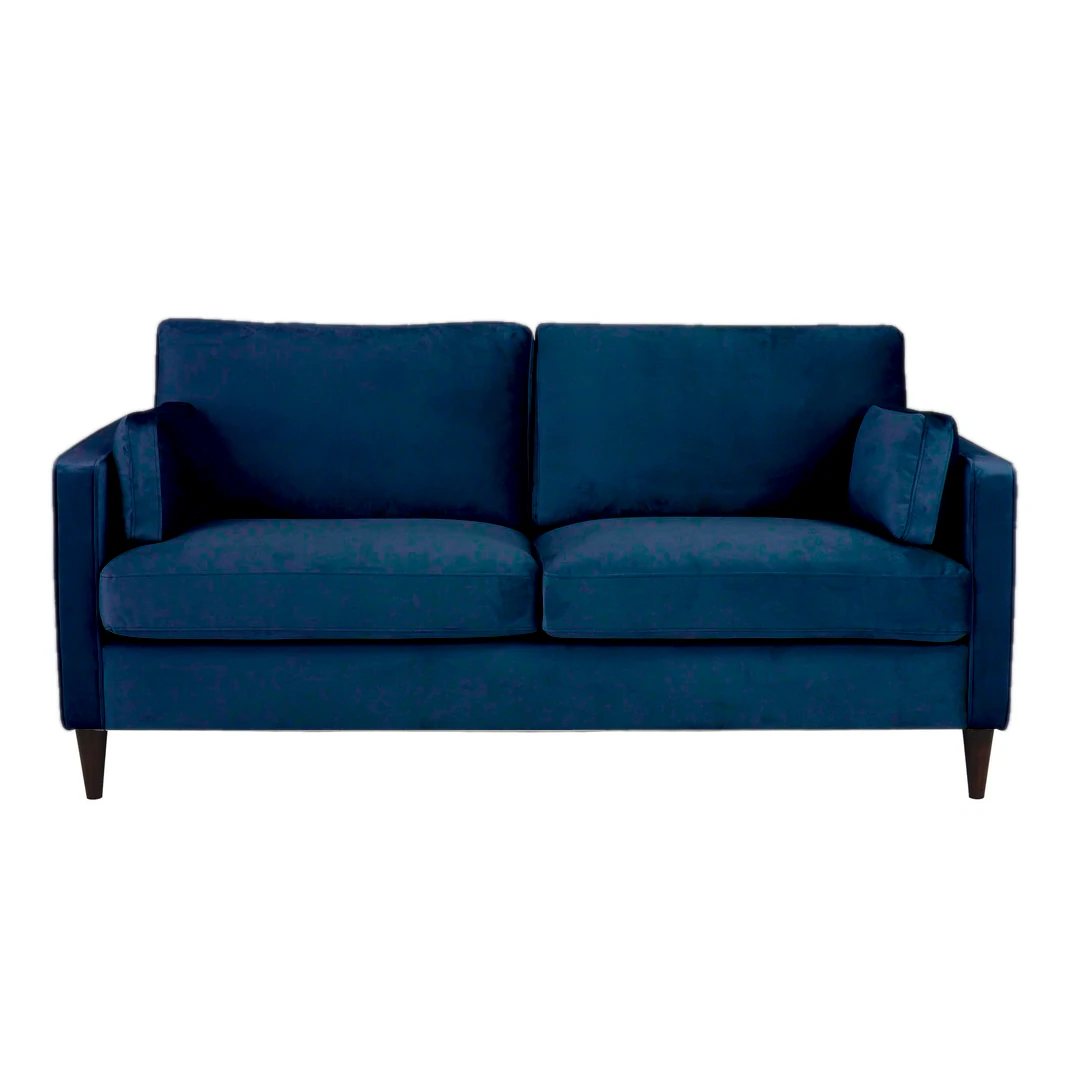 Deep sea blue and moss green become the new neutrals, offering a blend of calm and drama. Notably, a deep blue with a subtle grey undertone takes the throne as the hottest hue in town. Transitioning to bolder choices in colour, people are stepping away from the safety of neutrals, opting for vibrant shades to make a statement in their living spaces.
Deep Sea Blue
Deep sea blue emerges as a coveted colour trend for sofas and homes, captivating with its blend of calmness and boldness. This hue effortlessly infuses spaces with serene yet captivating energy, effectively evoking the vastness and tranquillity of the ocean. In a time where people seek solace at home, deep sea blue offers a stable, sophisticated ambiance, thus fostering relaxation and introspection. Additionally, its versatility seamlessly complements various decor styles, acting as a statement colour while maintaining a timeless allure.
Moss Green
Moss green, an up-and-coming colour trend, undoubtedly embodies serenity and boldness. Transforming living spaces into serene sanctuaries, it effectively invokes a deep connection to nature. Moreover, its versatility effortlessly complements diverse decor styles, effectively infusing rooms with vibrancy and depth.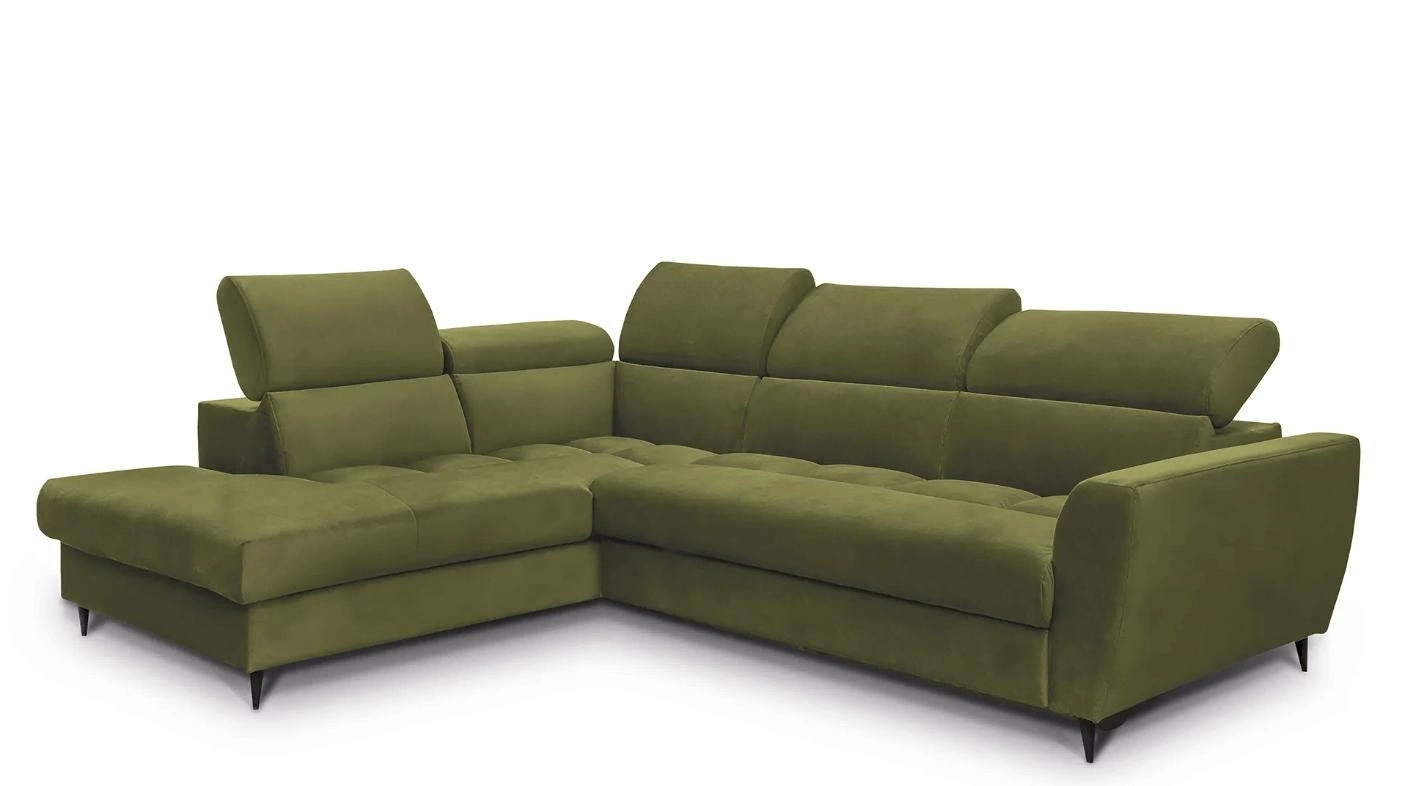 Embracing the Season: Finding Your Perfect Autumn Sofa Style
As Autumn unfolds its charm, the quest for the ideal sofa style intensifies. Whether you opt for the classic sophistication of a Chesterfield-inspired sofa or the tactile delight of velvet and bouclé, your choice becomes your personal cocoon of warmth. Transitioning to the realm of colours, the choices you make tell a unique story, painting your space with the vibrant hues of the season. Autumn sofa trends for 2023 encourage you to embrace the essence of the season, offering a wide spectrum of choices to create a haven of comfort and style within your home.
In this ever-evolving design landscape, Autumn 2023 sofas are poised to deliver the cosy refuge you've been yearning for. So, snuggle up, indulge in the latest trends, feel the sumptuous fabrics beneath your fingertips, and let your sofa be the canvas where you paint the vivid colours of Autumn.