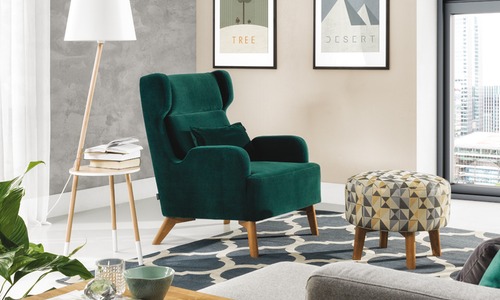 Blog
Posted on November 20, 2023
Soar in Style with Our Stunning Sofa Collection!
Whimsically Winged: Wondrously on Trend, Why You'll Want Our Wing Sofa Range!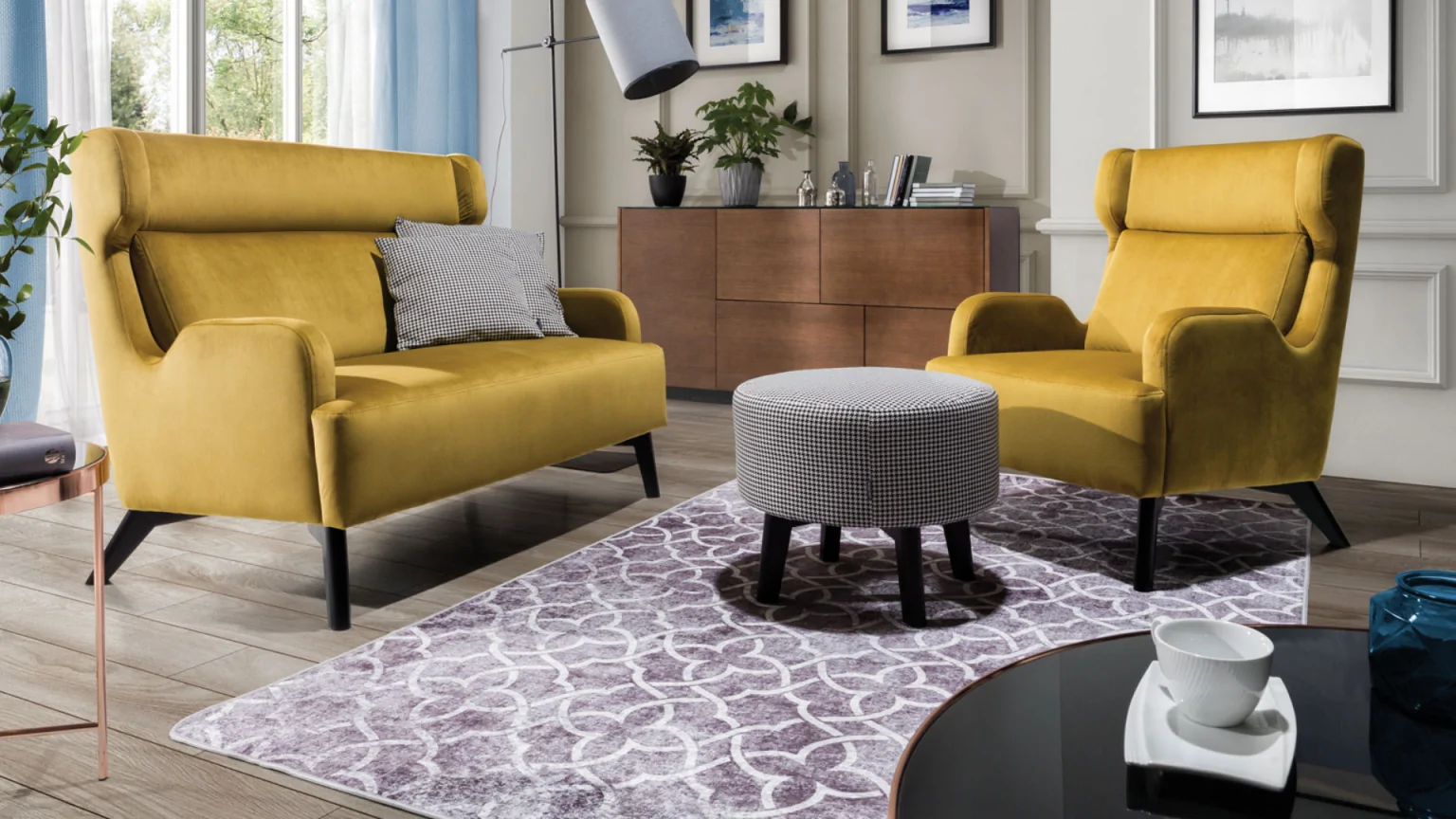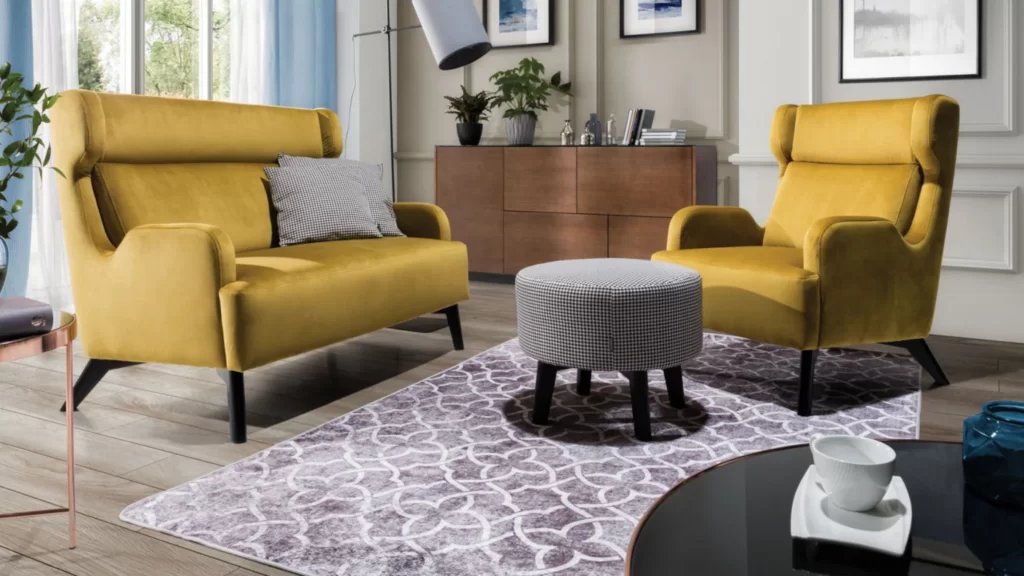 We enthusiastically present our new collection, the Wing Sofa Range—a perfect blend of Scandinavian allure, wooden accents, and ergonomic design.
The Wing collection effortlessly complements any interior with its whimsical appeal while embracing trending styles. Our artisans crafted it with a vision that combines trending style and a thoughtful ergonomic structure.
Its minimalist form exudes understated chic and modernity, featuring simple curved lines and raw wooden legs.
Going beyond functionality and aesthetics, we've engineered this model for durability. We responsibly source wood for our solid frames. Additionally, we utilize high-quality flexible foam for cushions and padding, ensuring lasting comfort with a spring wave base for the seat.
The New Models
Our new collection offers a stunning armchair, a snug 2-seater sofa, and two different footstool shapes to choose from.
Wing Armchair – Comfort Too Good to Share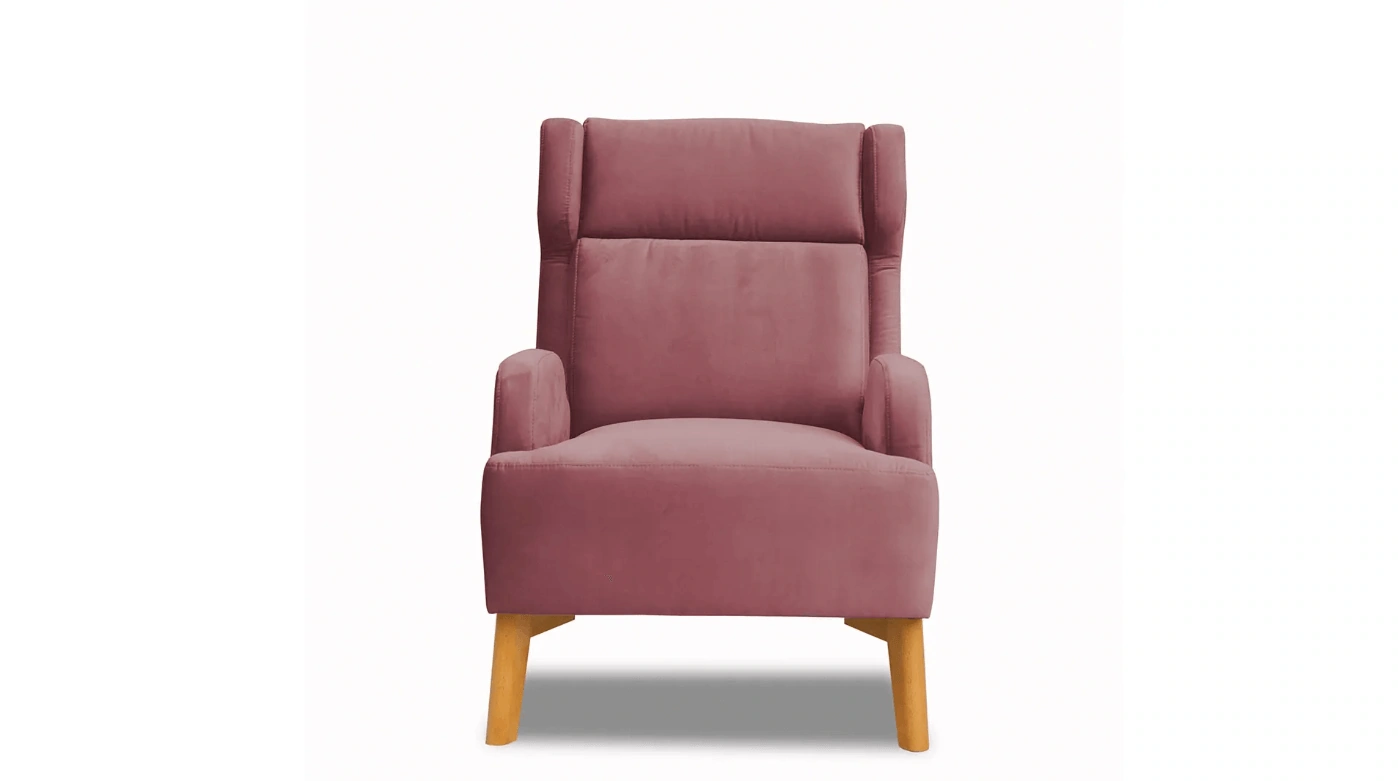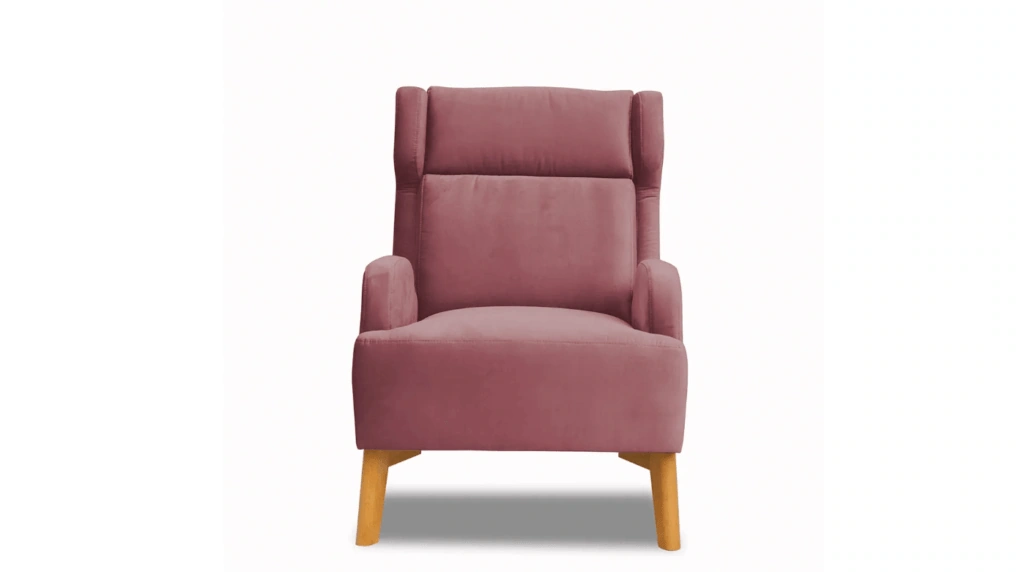 Wing 2 Seater Sofa – A Love Seat to Snuggle On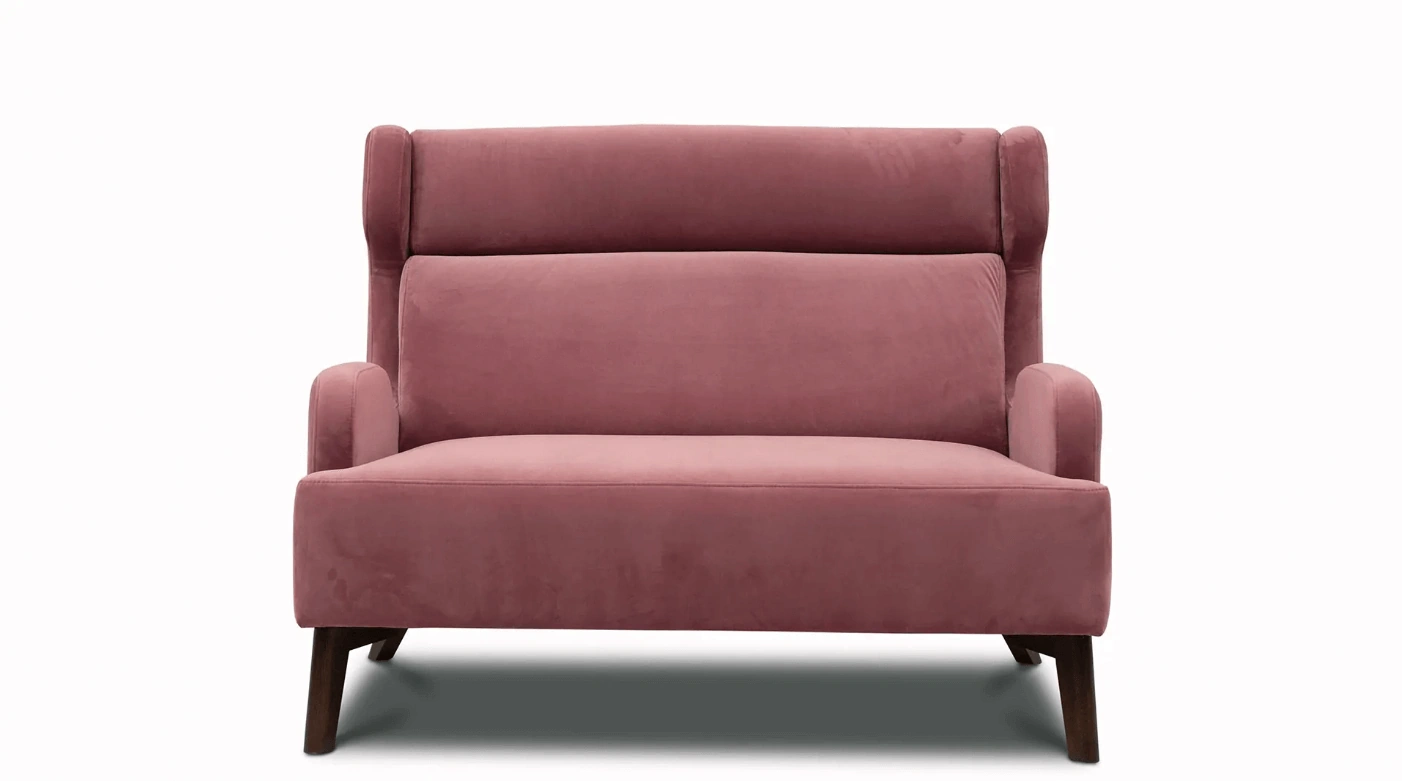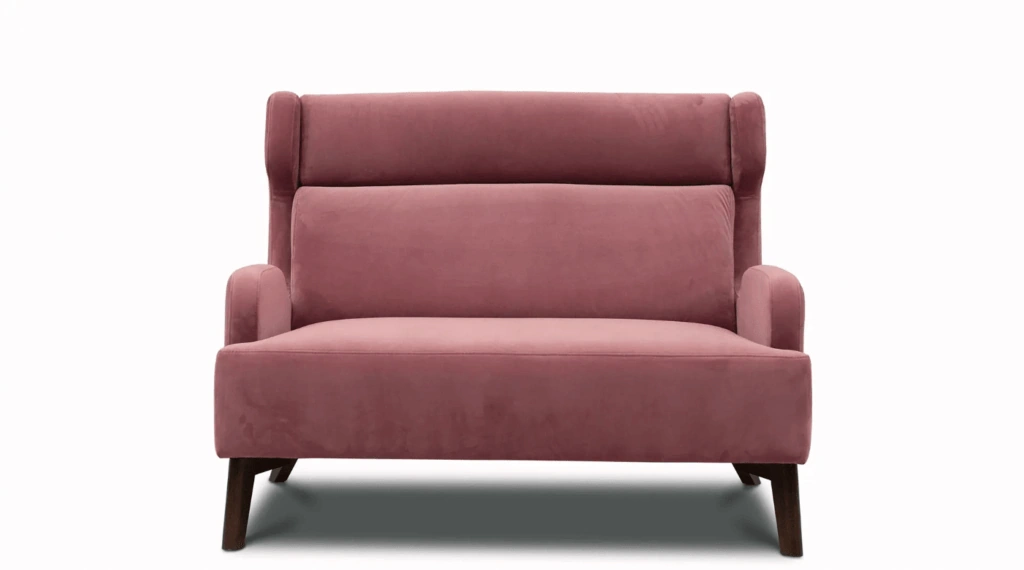 Wing Pouf's – Pop Your Feet Up
Choose from a range of trending colours such as Mustard Yellow, Soft Pink, Bold Burgundy, or Mint Green. Alternatively, select any fabric from our vast collection to create a bespoke piece for your home.
Let's Look at the Specs
The Wing Armchair is meticulously designed for one person, boasting dimensions of 71 cm in width, 95 cm in depth, and an overall height of 102 cm. This chair offers ample space for relaxation and comfort, with a seat height of 46 cm and a seat depth of 55 cm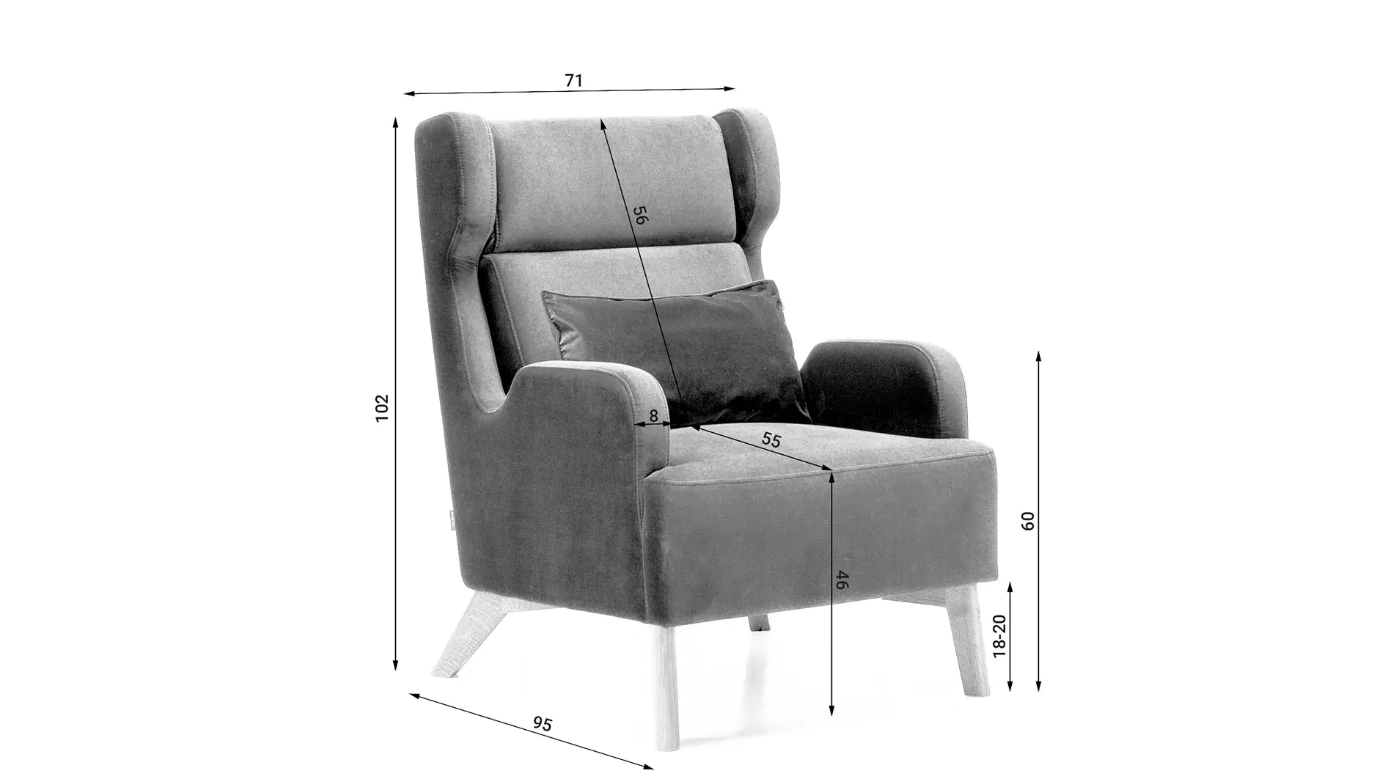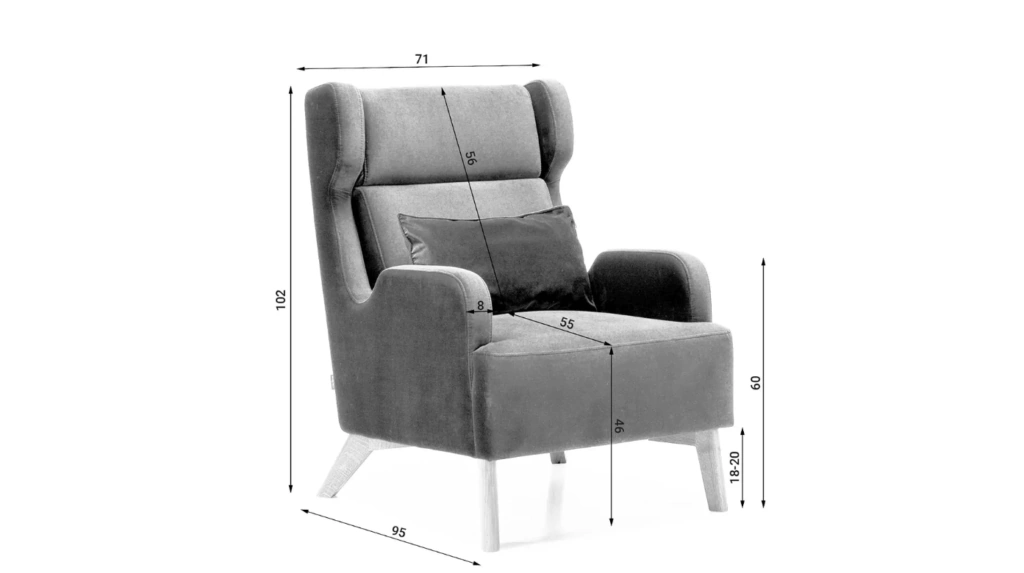 Moving to The Wing Sofa, it provides a cosy relaxation space for up to two people. Balancing space-saving design and comfort, it boasts a width of 136 cm. Its dimensions measure 95 cm in depth and 102 cm in overall height. Notably, the seat height of 46 cm and seat depth of 55 cm guarantee ergonomic support for extended periods of lounging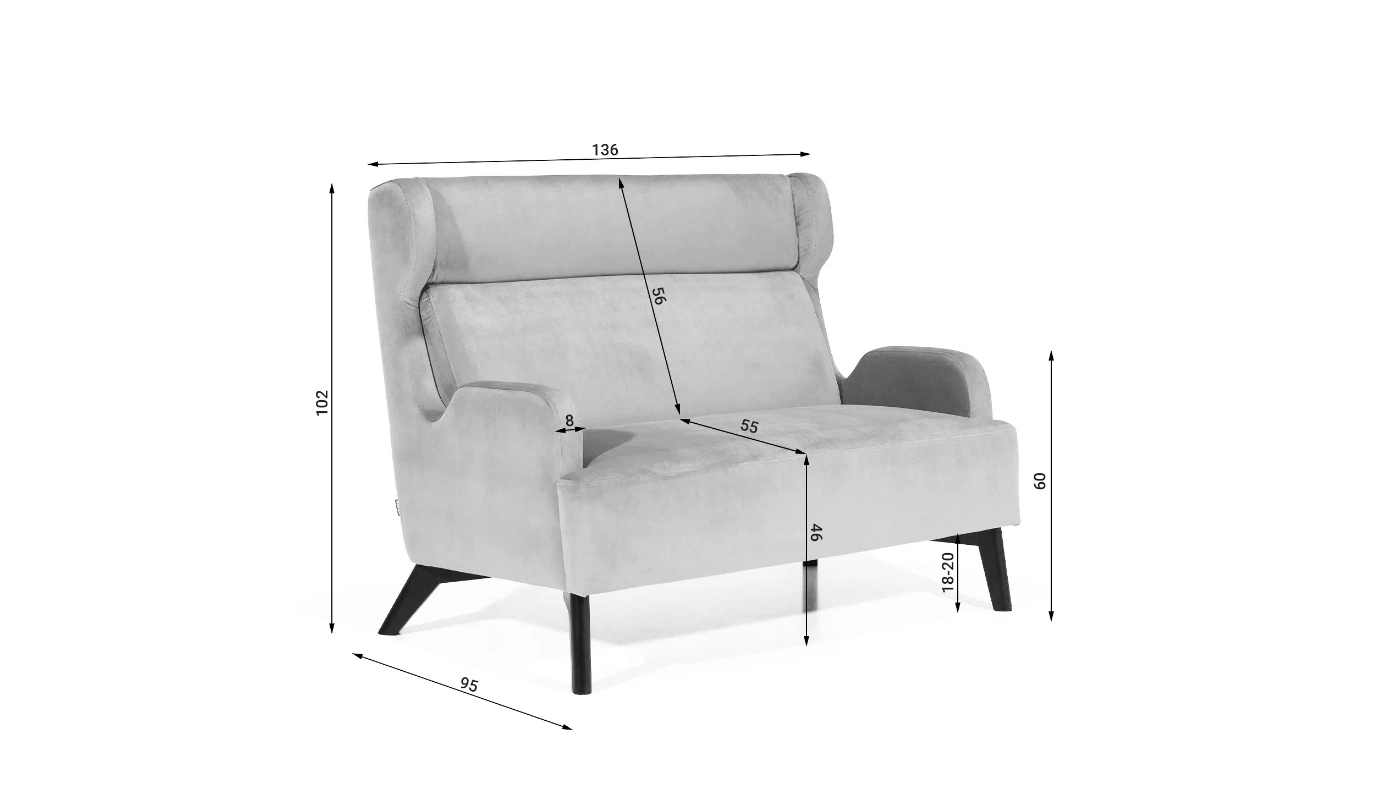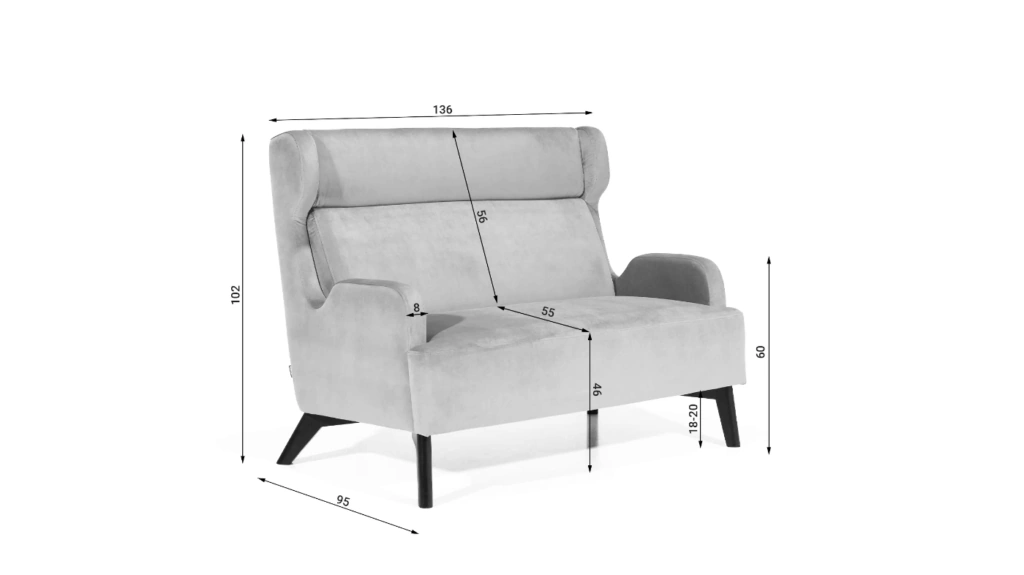 The Foot Stools
The round one boasts a diameter of 56 cm and stands at an overall height of 45 cm.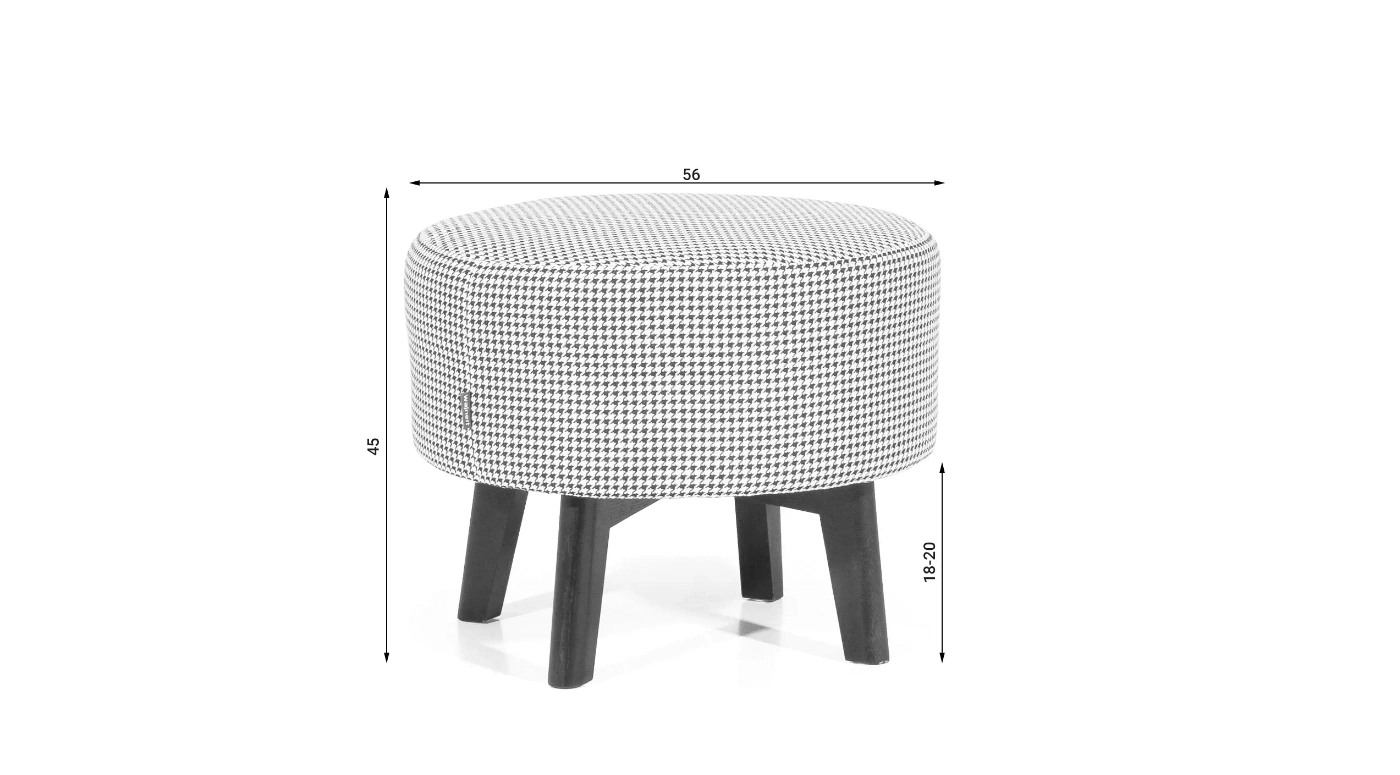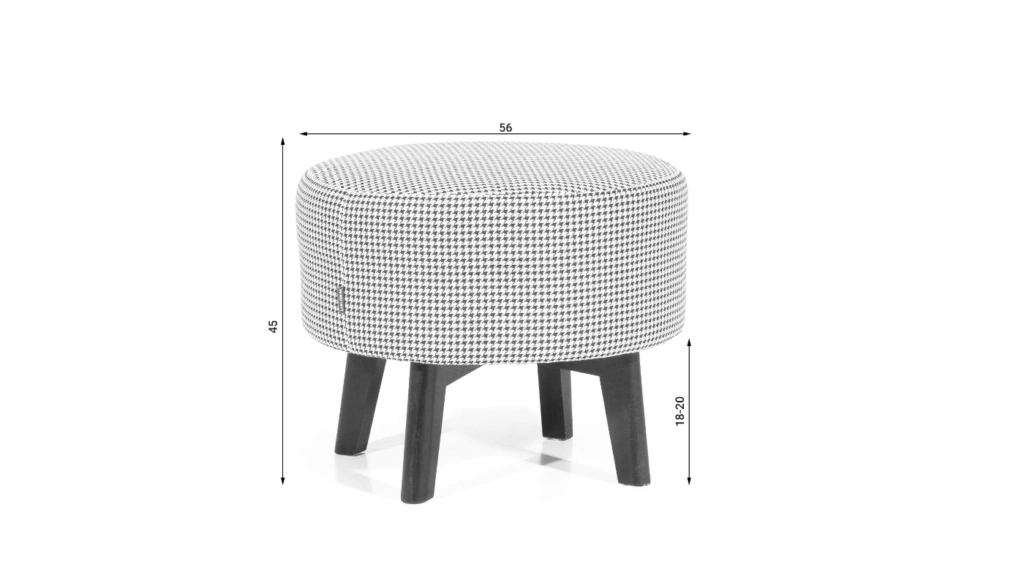 The square footstool measures 46 cm in width and length, with an overall height of 45 cm.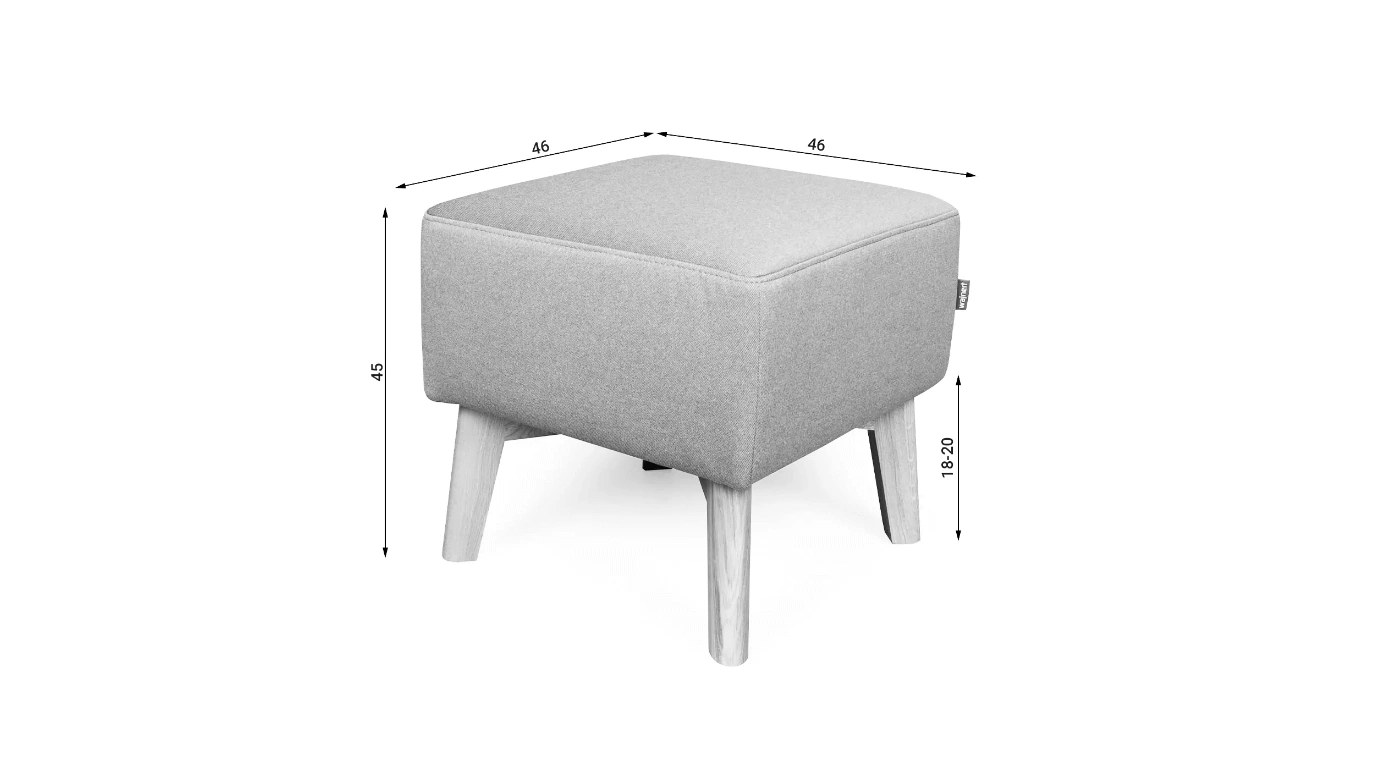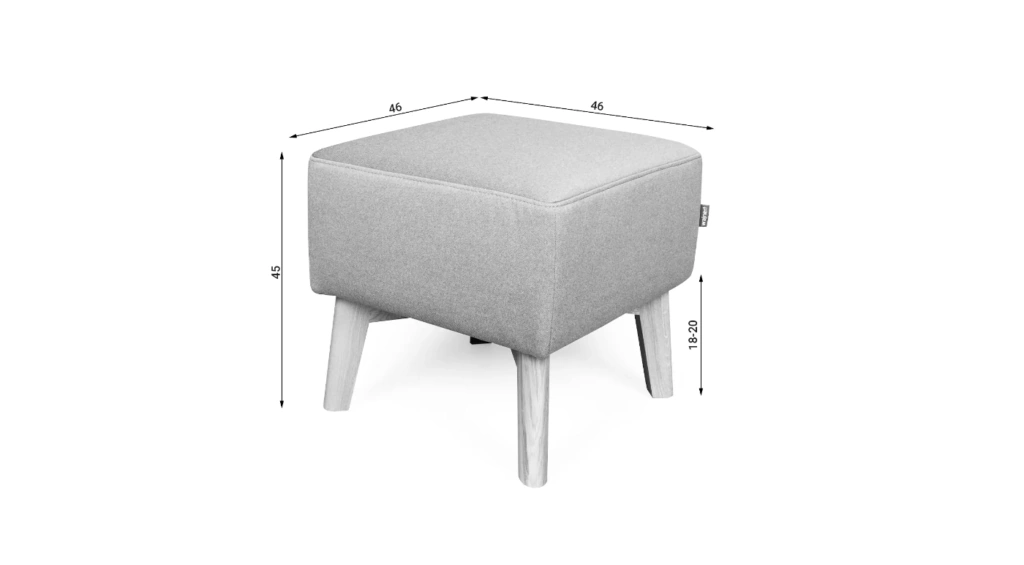 Browse our fabric collection and order free samples today!
Disclaimer: Imagining actual wings while sitting on the Wing Sofa Range may lead to delightful daydreams and a sudden urge to flutter.
---
3 Reasons Why You Deserve to Treat Yourself!
Comfort: Your Body Will Thank You! When you're relaxing in a winged back sofa, it'll make it hard to go back to a standard sofa. Moreover, the tall back is ergonomically designed to cradle your full body. Additionally, if you tend to slouch and are looking for a sofa to help your posture, a high back sofa is for you. Sitting on our Wing Sofa is a distinctly different experience; therefore, your body will appreciate it!
Soothing: Sink into a cocooning sensation that brings ease. Not only do the winged sides of this sofa add tranquillity, ensuring you feel secure and snug, but they also beautifully complement the velvet sofa, creating a haven of relaxation. As you unwind, the subtle design elements work harmoniously, thereby transforming every moment on this sofa into a soothing escape from the demands of the day.
Aesthetic: Make Every Visitor Envious! Turn heads with a living room that sparks envy among your guests! The style of our Wing range speaks for itself—a stunning collection seamlessly blending sophistication with comfort. Elevate your interior design and transform your lounge into an Instagram-worthy space. Whether it's the chic lines, exquisite details, or luxurious velvet, our Wing range is guaranteed to leave a lasting impression, inspiring your guests and reflecting your impeccable taste.
---
The Rise of Pink Velvet: A Luxurious Choice for Sofas and Armchairs
It's time to think pink. Yes, pink. Sophisticated and luxurious, a pink sofa is a surprisingly versatile choice for the living room. Here's why:
Elegance with a Whimsical Twist: Pink velvet sofas exude elegance while adding a whimsical touch. The soft, tactile nature of velvet invites you to sink in, like a gentle embrace. Imagine lounging on a blush-hued sofa, surrounded by plush cushions and sparkling accessories. It's a statement piece that whispers sophistication.
Versatility in Styling: Pink doesn't limit itself to a single shade. From delicate blush to bold fuchsia, there's a pink hue for every taste. You can dress up your pink sofa in glam style by pairing it with fluffy cushions and metallic accents. Alternatively, keep things pretty and neutral with off-white accent chairs, soft rugs, and pale wood furniture. The versatility of pink allows you to create diverse looks, from chic to cosy.
Size Matters: Once you've decided that pink is your new favorite colour, it's time to choose the perfect size for your pink sofa. Consider your room dimensions and lifestyle. Whether you opt for a compact loveseat or a spacious sectional, the pink velvet trend adapts beautifully. After all, comfort and style should coexist harmoniously.
Modern and Traditional Options: Furniture brands offer a plethora of pink velvet sofas, catering to both modern and traditional aesthetics. From classic Chesterfields to glamorous corner sofas, the choices are abundant. Wide arms, low backs, and plush cushions characterize these designs. Whether you're a minimalist or a maximalist, there's a pink velvet sofa waiting to grace your home.
European Craftsmanship: Where Quality Meets Sustainability
Our sofas and armchairs are crafted and produced in Europe. We meticulously choose manufacturers who provide us with high-quality pieces. These items are created using a blend of machinery and handcrafted techniques. Our design team stays ahead of trends and styles, allowing us to offer the UK market trendy, durable, and affordable sofas.
Sustainable Wood: Our European craftsmen understand that every piece of furniture has a story. That story begins with the wood—the very essence of durability and beauty. We source our timber responsibly, selecting only sustainably harvested wood. These sustainable woods not only create stunning landscapes filled with wildlife and also contribute to the health of our planet.
Read Furniture Story's Reviews here